Karen Pryor Announces 2019 shelter scholarship recipients
---
Waltham, MA, November 1, 2019—Karen Pryor Academy (KPA) and Lisa White, DVM, founder of Veterinary Behavior Management Solutions in Cincinnati, Ohio, are pleased to announce and congratulate the winners of the 2019 Zoe Shelter Scholarships to KPA's Shelter Training & Enrichment course.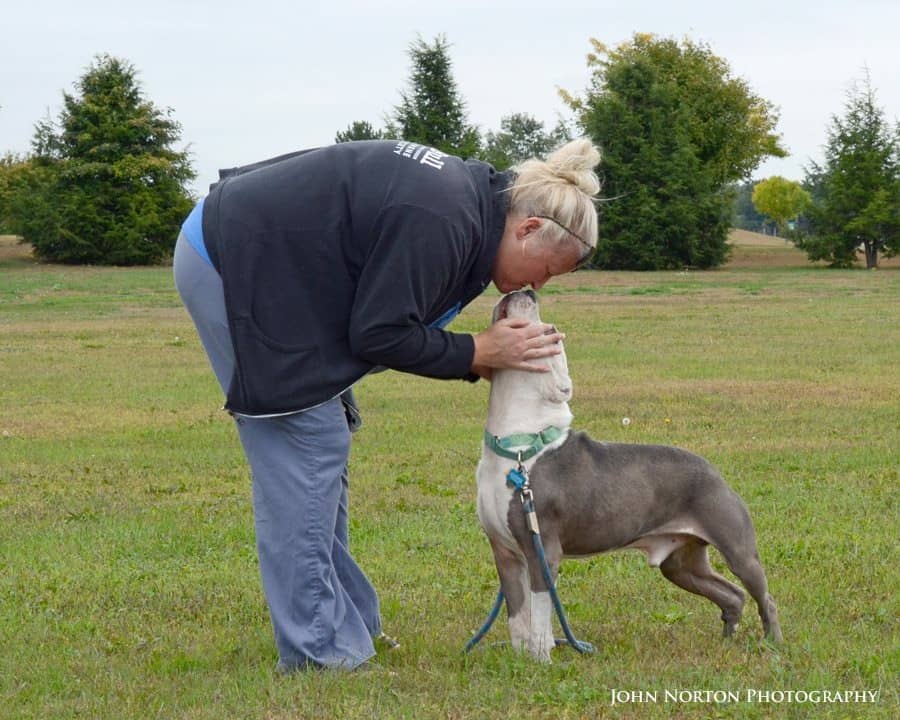 Made possible by Dr. Lisa White and her husband Brody in remembrance of their dog Zoe, the annual scholarship program debuted in October 2014 in honor of the ASPCA's Adopt-A-Shelter-Dog-Month. The program is designed to assist shelters as they implement training and enrichment programs that both enrich the lives of the animals in their care and help the animals find their forever homes. This year, six scholarship recipients were selected from dozens of applications representing shelters and rescue organizations throughout the world.
"It is wonderful to see so many shelter and rescue organizations with the desire to implement or improve enrichment programs," said KPA Associate Director Gretchen Carey. "We look forward to seeing how the six recipients will use the knowledge gained from the Shelter Training & Enrichment course to make life in the shelter better for the animals and for shelter staff members."
The 2019 Zoe Shelter Scholarship recipients are:
Jason Rae, Mary S. Roberts Pet Adoption Center, Riverside, CA
Haley LaFond, South Suburban Humane Society, Chicago Heights, IL
Carlee Fiddes, Beatrice Humane Society, Beatrice, NE
Nancy Haynes, Mohawk Hudson Humane Society, Menands, NY
Stephanie Flower, Cleveland Animal Protective League, Cleveland, OH
Tamara Lightner, Marshall County Animal Shelter, Moundsville, WV
Learn more about the 2019 Zoe Scholarship Winners.
About Karen Pryor Academy
Karen Pryor Academy for Animal Training & Behavior (KPA) offers positive-reinforcement-based courses for both experienced and aspiring trainers. KPA offers 11 all-online courses (Dog Trainer Foundations, Dog Trainer Comprehensive, Puppy Start Right for Instructors, Dog Sports Essentials, Shelter Training & Enrichment, Canine Freestyle, Smart Reinforcement, Better Veterinary Visits, Train Your Cat!, Concept Training: Let's Get Started, and Concept Training: Modifier Cues). The KPA flagship Dog Trainer Professional program is a combination of online learning and hands-on workshops. KPA is advancing the field of force-free training by certifying and promoting the next generation of skilled animal trainers and teachers. To learn more about Karen Pryor Academy courses, visit www.karenpryoracademy.com. To see an international list of KPA Certified Training Partners, visit https://www.karenpryoracademy.com/find-a-trainer.

SHELTER TRAINING & ENRICHMENT
---
Learn how to enrich the lives of animals in your care with our online course!