Adopt-A-Shelter-Dog month
---
THE ZOE SHELTER SCHOLARSHIP
The Zoe Shelter Scholarships are made possible by Dr. Lisa White, DVM, founder of Veterinary Behavior Management Solutions in Cincinnati, Ohio.
---
---
The scholarships are named in honor of Dr. White's rhodesian ridgeback, Zoe, who passed away from heart failure at the age of 10. Through these scholarships, Zoe's memory will live on by helping shelters enrich the lives of the animals in their care and help them to find their forever homes.
The Zoe Shelter Scholarships will be awarded annually, $199 (the special course tuition price for October only). The Zoe Shelter Scholarship committee, in conjunction with Dr. White, will select four shelters that demonstrate a commitment to improving the training and enrichment of the animals in their care.
Thanks to an anonymous donation six winners will be selected in 2020!
Stay tuned, recipients will be announced the week of October 26!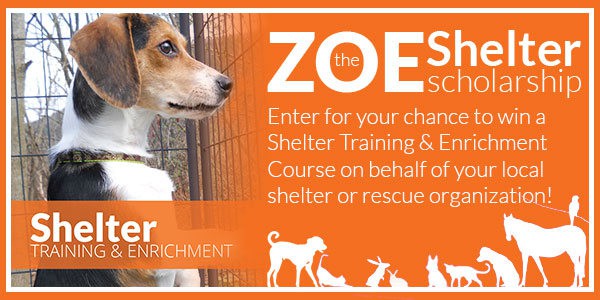 First 25 podcast listeners save 25%!
Use coupon code "Toilet72018" at checkout. Offer expires August 31, 2018. Limit one use per person and limited to 25 people total.


Must be an employee of a shelter facility
Must be a non-profit organization
Must apply by October 19, 2018
Must be committed to learning about and using positive reinforcement training methods
Must enroll in the course within 30 days of award acknowledgement
---
---
ABOUT THE SHELTER TRAINING & ENRICHMENT COURSE
This online course will be invaluable for shelter staff, volunteers, managers, or trainers who want to help improve the quality of life for animals living in a shelter.
In this course, you will learn to set up and maintain a complete in-shelter training and enrichment program for dogs and cats that will increase enrichment and reduce stress. You will also learn the basics of clicker training and cueing, how to read canine and feline emotional signals, how to alleviate nuisance behaviors like barking and jumping up, how to help shy animals, how to implement dozens of ideas for enrichment on a shoestring budget, and more.
APPLY FOR THE ZOE SCHOLARSHIP
---
Must apply by October 16, 2020 at 11:59 pm (ET)
---
Each winner will complete the Karen Pryor Academy (KPA) Online Shelter Training & Enrichment course—for free!
The representatives from the winning rescue, shelter, humane society, or other shelter-oriented organization will in turn share the valuable lessons of the KPA Shelter Training & Enrichment program with their organization. Implementation or expansion of enrichment programs will help each group improve the lives of the animals in their care, as well as increase the adoption and rehoming rates at each location.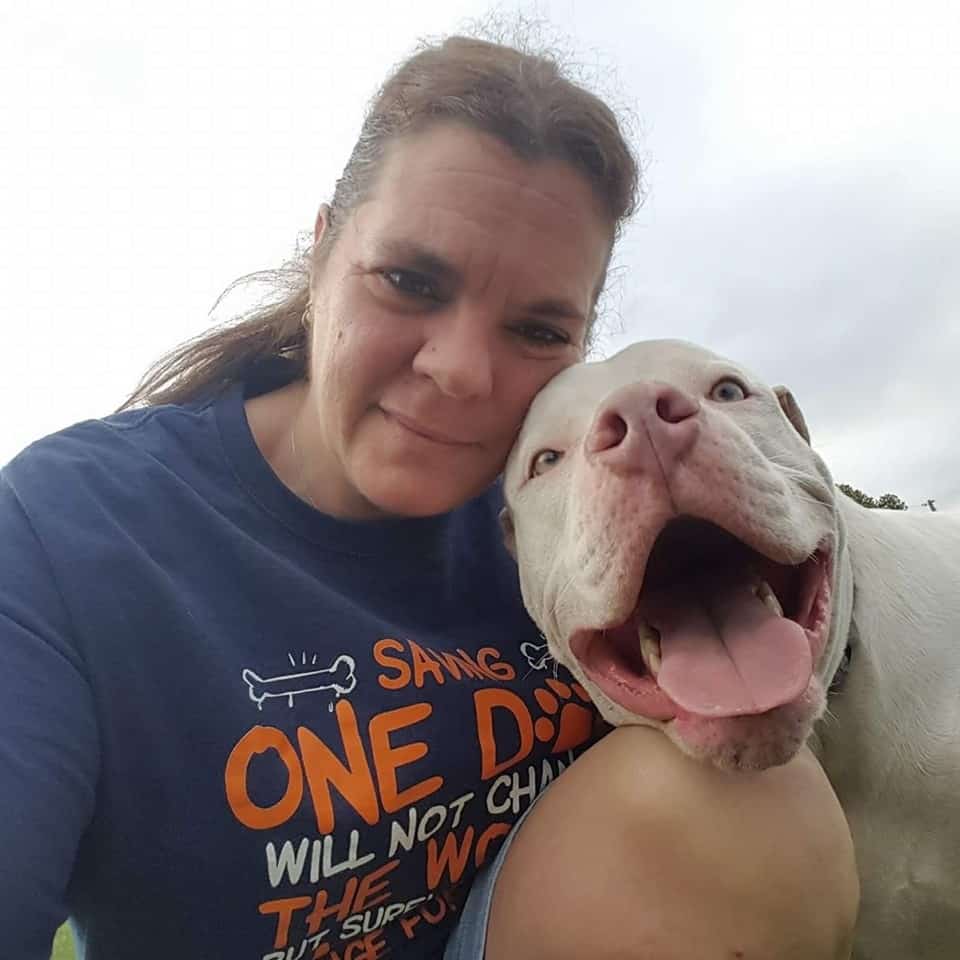 The Marshall County Animal Shelter is a rural shelter located in Moundsville, West Virginia. Like many rural shelters with a limited number of staff members and volunteers, the work can be overwhelming. While the shelter takes amazing care of the animals, training opportunities are limited due to the day- to-day demands that care requires.
The Zoe scholarship will benefit the animals immensely. Some animals come to the shelter with behavioral and emotional problems but, up to now, the shelter has lacked the training skills and resources to deal with these types of issues. "I know the staff would love to help the animals attempt to overcome behaviors that, sadly, may prevent them from being adopted," says volunteer Tamara Lightner.
"The shelter has an amazing group of people who have poured their hearts and souls into caring for the homeless animals of our county," Tamara adds. "This scholarship will benefit the shelter and help it continue to do the very best with the few resources that are available."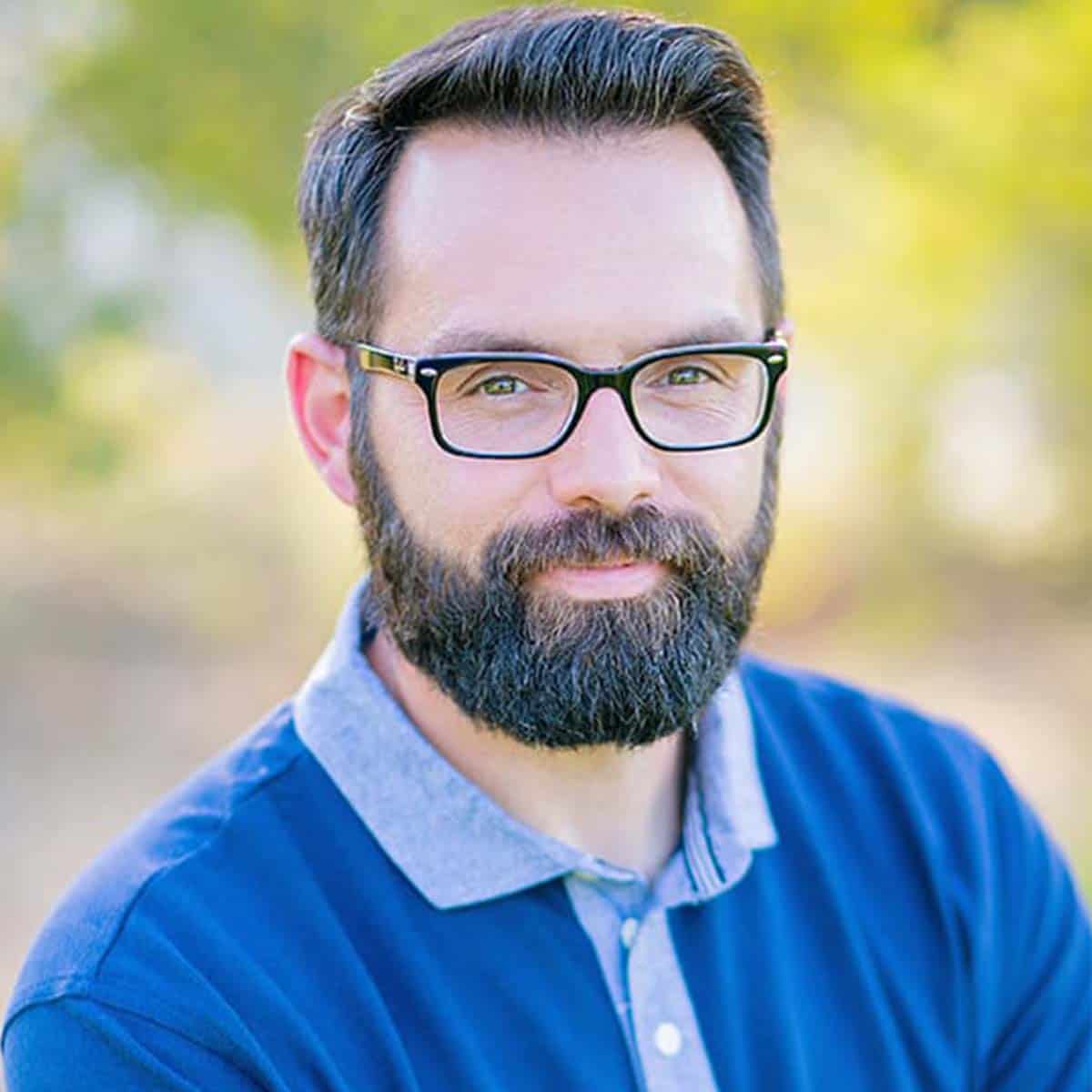 The Mary S. Roberts Pet Adoption Center (previously known as the Riverside Humane Society) was established in 1897 for the purpose of preventing cruelty to children and animals. The first shelter was
dedicated in 1917 and housed dogs, cats, horses, cows, birds, chickens, and more. In 1995, the society reorganized as the Riverside Humane Society Pet Adoption Center and in 2010 officially changed its name to the Mary S. Roberts Pet Adoption Center.
Several years ago, the center held a fundraiser where staff and community members were "locked-in" a kennel for 24 hours. Executive Director Carrie Ridgway was one of those staff members. "Even though I have been in the animal welfare industry for 20 years, the experience was enlightening," Carrie says. "Loud sounds, restrictive space, and boredom soon morphed to feeling stressed. After the experience, I realized how important enrichment is to our resident dogs and cats."
After the fundraiser, Carrie and the shelter's trainer, Jason Rae, developed a robust enrichment
program. Each animal receives cognitive, olfactory, or auditory enrichment daily. Since this program was instituted, they have seen calmer, happier dogs and cats.
"While we are proud of our current enrichment program, we know we can and should always be looking for ways to improve the program," Carrie says. "With a Zoe scholarship award, our behaviorist Jason Rae will have the opportunity to complete the KPA Shelter Training & Enrichment program and we can continue to reduce stress in the shelter. Through stress reduction, resident animals appear more welcoming at the front of the kennel with potential adopters." In addition to developing the enrichment program, Jason also teaches incoming staff and volunteers about canine body language and leash walking. He is responsible for assessing dogs from the local municipal animal shelter to ensure they are candidates for transfer to the Mary S. Roberts Pet Adoption Center. Jason is also known for his Strut my Mutt platform that offers online training videos for brand-new pet adopters.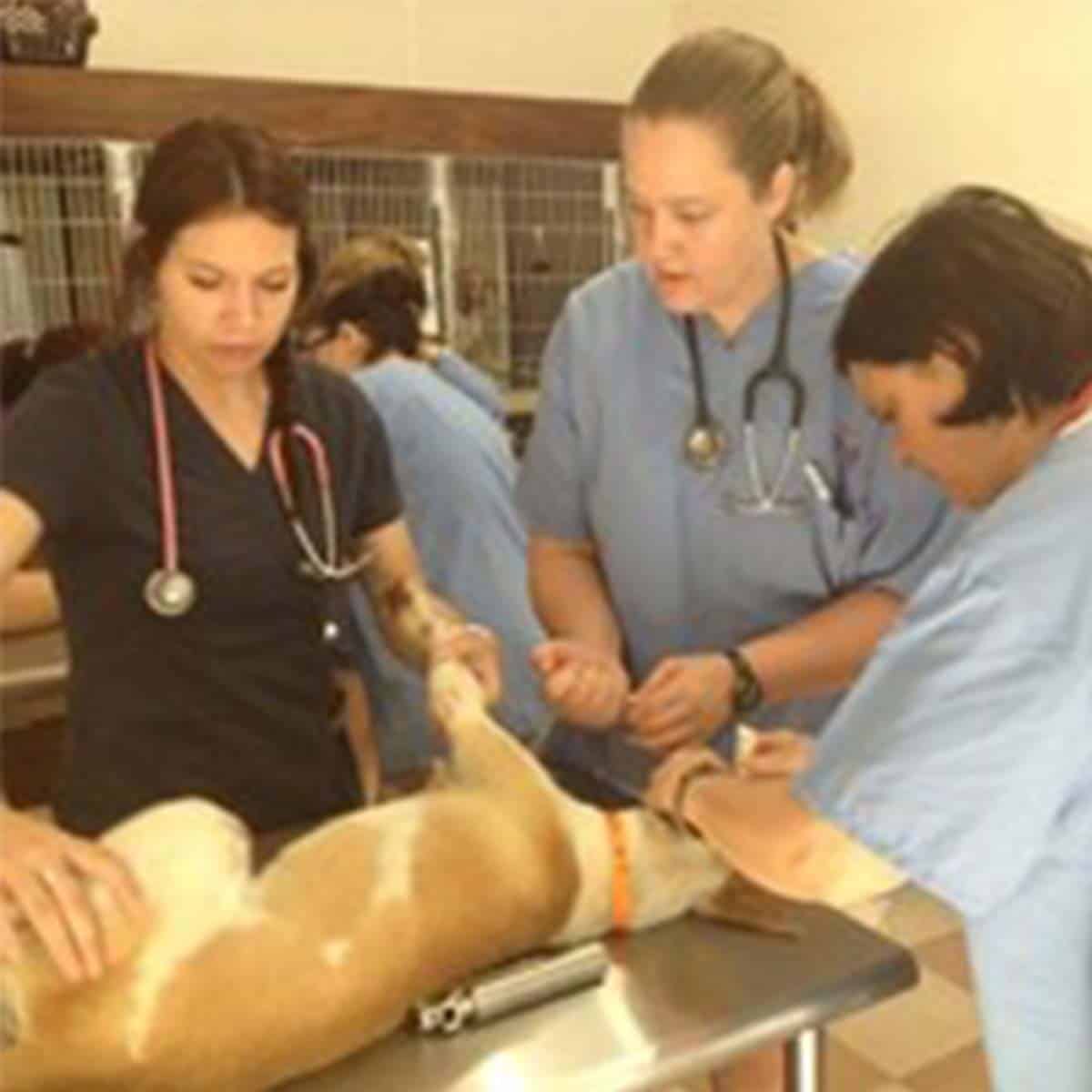 For many years, the Beatrice Humane Society has been sheltering abandoned animals, fighting cruelty and neglect, and working to build a caring, compassionate community in Beatrice, Nebraska. A "small but mighty" shelter in rural Nebraska, the organization has an annual intake of 850 and a live-release rate of 95.7%, More importantly, the shelter is open admission for its county and is even able to help surrounding counties when there is the capacity to do so.
Carlee Fiddes has been with the Beatrice Humane Society as the shelter director since January of 2019. In that short time she has focused on decreasing animals' length of stay and increasing their quality of care while in the shelter. The Beatrice Humane Society is in the process of developing an official dog- training program that focuses on teaching skills that would help dogs pass an AKC CGC test upon adoption. The shelter is currently utilizing a version of "click to quiet" in the dog kennels to reduce volume and stress. The hope is that continuing to focus on animal enrichment and behavior for the animals in the shelter will increase the speed at which they are adopted and decrease the rate of return—freeing up resources so that the shelter can focus on other animals.
"In a part of the country that doesn't offer many options for rescue and shelter for pets, there will always be more animals to help and we are determined to do it," said Carlee. "We helped 850 animals in 2018 and are on track to help more than 1,000 in 2019. A significant part of that increase in numbers is our ability to adopt out animals at an increased rate. Even as an open-admission shelter for our county, there are always more animals to help in surrounding counties and we want to be able to do that. This scholarship will help set us up for success in the future."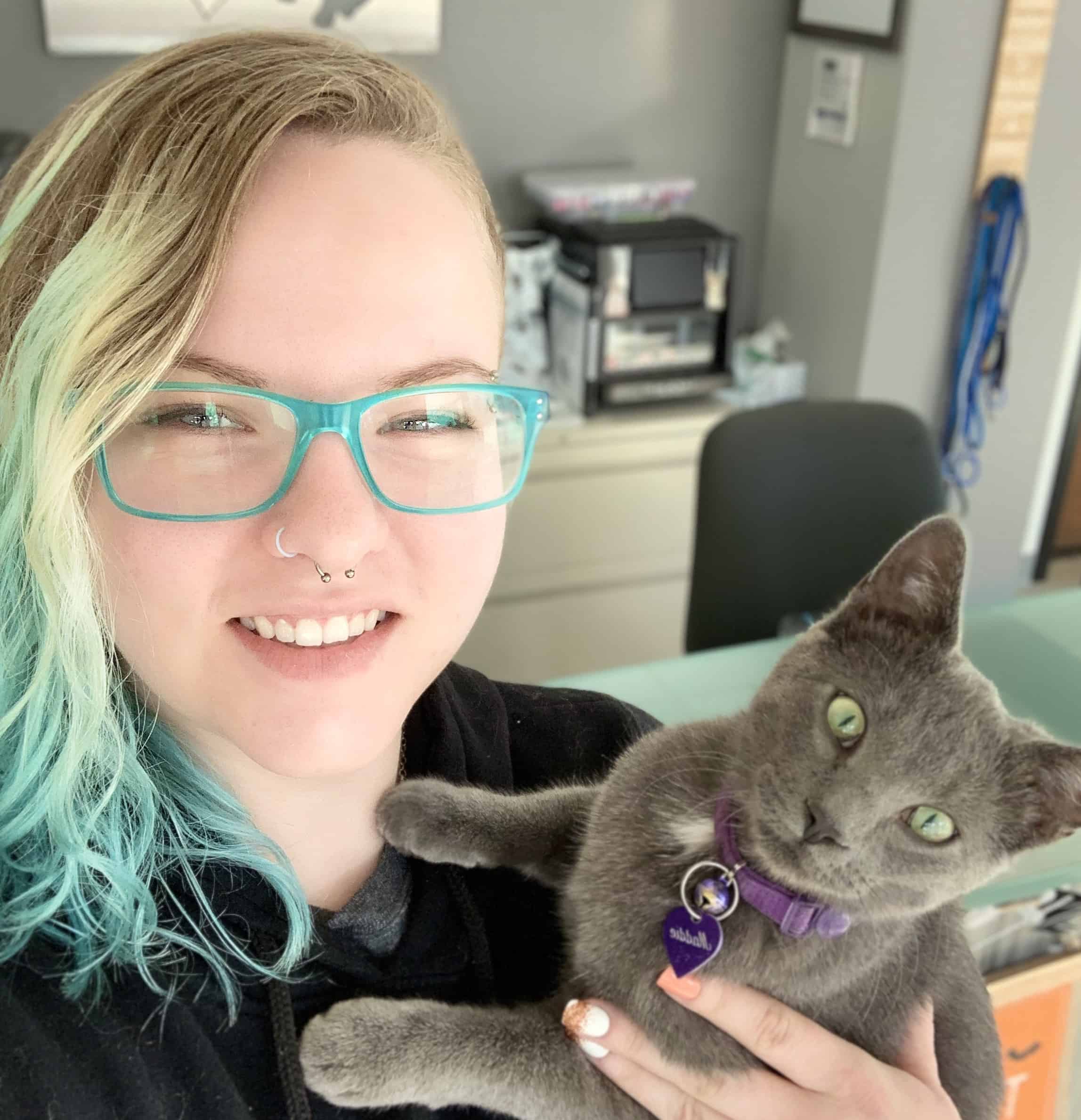 The South Suburban Humane Society is dedicated to promoting the well-being of pets and the people who love them in the Metro Chicago region. Shelter staff members gather once a week, volunteering their time to train dogs that need some extra attention. One dog that benefited from these efforts was Minnie. Minnie was found on the side of the road, so emaciated that she couldn't walk. After Minnie recovered physically, it was obvious that she had never had training; she was leash-reactive and very jumpy. After the volunteers worked with her for just a few weeks, Minnie became a wonderful ambassador for adoptable pets, and for pit bulls in particular. Her kennel presence and manners improved drastically and her leash reactivity disappeared completely. Minnie was adopted and is now living a wonderful life.
Haley LaFond has been working at South Suburban Humane Society for four years, starting as an adoption counselor and more recently in the role of Assistant Shelter Manager. She stepped into the position at the shelter's original location and has continued through the launch of the brand-new adoption center that opened in June 2019. Haley will be leaving this position soon to become the humane society's Behavior Coordinator. In this role, she will create plans for animals with various behavioral concerns, teach staff members and volunteers how to understand behavior and use behavior plans, run playgroups, and work on initiatives surrounding surrender prevention. Haley will be providing support for adopters and members of the public looking to return or surrender pets due to behavior issues.
"With what I learn through the Shelter Training & Enrichment course I will be better equipped to provide training and education to others. That shared knowledge will help prevent some animals from entering the shelter altogether," said Haley. "My new skills will also help keep adopted pets from returning and provide consistency and increased quality of life for the animals in our care. My goals are to decrease their length of stays and better prepare them for life in a home."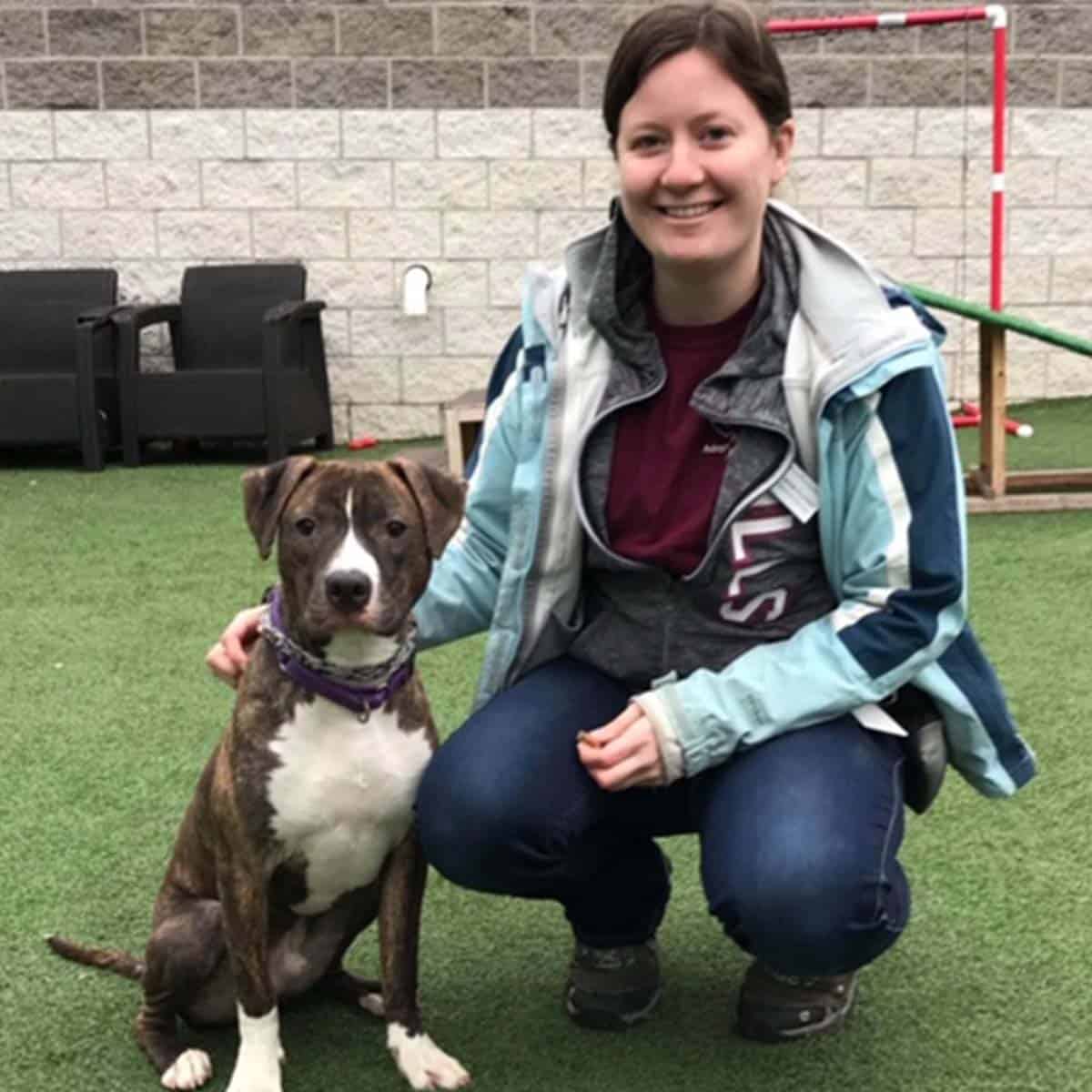 Animal Behavior Specialist
Incorporated in 1913, the Cleveland Animal Protective League (Cleveland APL) is an independent, nonprofit humane society located in Cleveland's Tremont neighborhood. As a 501(c)(3) agency, the league is not funded or controlled by any government or national animal welfare organization. The animal shelter, services, and programs are made available through fundraising, donations, foundation and corporate support, and service fees.
Stephanie Flower has been working for the APL for just over a year as the Animal Behavior Specialist. Since joining the APL, she has re-vamped, re-started, and created many different protocols and procedures at the APL, including their in-kennel enrichment program, volunteer training protocols, and, her favorite, daily playgroups. The APL is currently working on creating a training curriculum for all staff members and looks forward to adding KPA Shelter Training & Enrichment training to their curriculum.
"I am excited to utilize the knowledge I will gain from the KPA Shelter Training & Enrichment course and continue adding and improving programs to improve the lives of our animals. With hundreds of animals in our care on a daily basis, we need to know everything we can about reducing stress and increasing quality of life. Being able to share the practices from Karen Pryor Academy with our staff would be invaluable."
Director of Behavior and Enrichment
Founded in 1887, the Mohawk Hudson Humane Society (MHHS) is the oldest and largest animal
protection organization in New York's Capital Region, serving Albany, Rensselaer, and surrounding counties. In addition to providing shelter and care for stray, abused, and unwanted animals, the shelter offers an ever-increasing array of services for animals and those who care for them. Services include low-cost spay/neuter and wellness services, vaccination and microchip clinics, stray housing for municipalities, dog training, a pet-food pantry, and humane education programming for all ages.
Nancy Haynes is the Director of Behavior & Enrichment, a department created within the last few years to meet the physical and psychological needs of the animals. Previously, there was little being done to help animals maintain their mental health and improve their skills. There are now obedience classes for dogs to attend, behavior-treatment plans for behavior-modification needs, playgroups for socialization, an aromatherapy program, a foster-to-adopt program for harder-to-place residents, and a "real-life room" for the dogs and volunteers to have a quiet place to train and/or relax.
"Because my department is so new, we do not have an annual budget and rely on donations from volunteers and donors to supply the needs of the program," Nancy says. "This scholarship will help staff and volunteers attain knowledge to train the animals in our care. Training will not only help animals'mental state while they stay here, but, hopefully, make them more adoptable, moving them through our system to their adoptive home faster."