Karen Pryor Academy Welcomes New Application & Enrollment coordinator Annie Chastain
---
Waltham, MA, June 18, 2019— Karen Pryor Academy (KPA) is pleased to announce the selection of KPA Certified Training Partner (CTP) Annie Chastain as KPA's new Application & Enrollment Coordinator. Annie will oversee new-student enrollment, expanding a rapidly growing constituency of more than 1,500 KPA alumni worldwide. With more than a decade of experience in member recruitment and retention, Annie brings a wealth of experience to KPA. Prior to joining the company, Annie helped support more than 1,400 members of the IATSE Local 480 in New Mexico. Annie completed the Karen Pryor Academy Dog Trainer Professional (DTP) program in 2015, a transformational event in her life.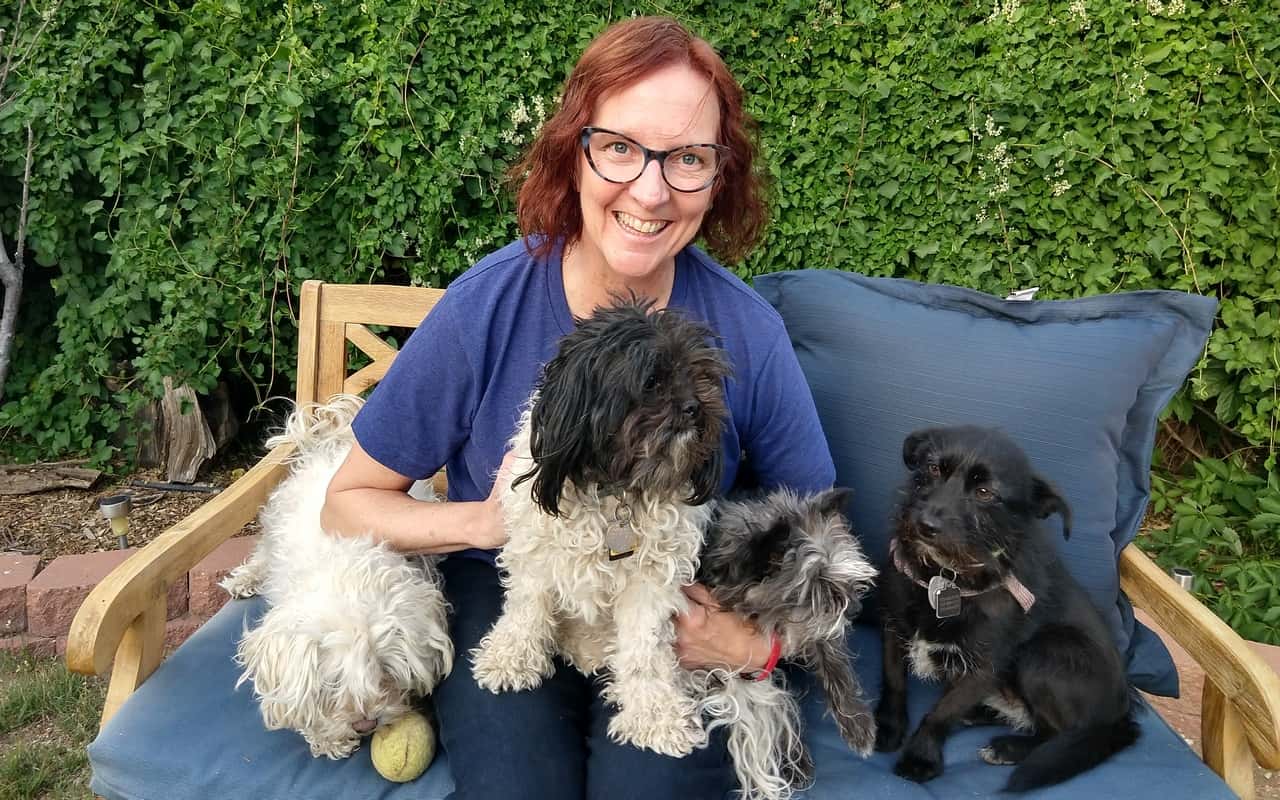 "The opportunity to meet, learn from, and interact with the exceptional students and faculty members at KPA opened up a whole new world for me," says Annie. "I am thrilled to be joining the KPA team. I look forward to helping students achieve their goals to become positive reinforcement trainers and to supporting them as they decide the best path forward in their careers."
"We are thrilled to have Annie Chastain join the KPA team," said Gretchen Carey, Assistant Director of Karen Pryor Academy. "Annie's attention to detail, warm and friendly personality, and process-oriented approach are the perfect combination to help prospective Dog Trainer Professional candidates through our application and enrollment process."
About Karen Pryor Academy
Karen Pryor Academy for Animal Training & Behavior (KPA) offers positive-reinforcement-based courses for both experienced and aspiring trainers. KPA offers 12 all-online courses (Dog Trainer Foundations, Dog Trainer Comprehensive, Puppy Start Right for Instructors, Dog Sports Essentials, Shelter Training & Enrichment, Canine Freestyle, Smart Reinforcement, Better Veterinary Visits, Train Your Cat!, Concept Training: Let's Get Started, and Concept Training: Modifier Cues). The KPA flagship Dog Trainer Professional program is a combination of online learning and hands-on workshops. KPA is advancing the field of force-free training by certifying and promoting the next generation of skilled animal trainers and teachers. To learn more about Karen Pryor Academy courses, visit www.karenpryoracademy.com. To see an international list of KPA Certified Training Partners, visit https://www.karenpryoracademy.com/find-a-trainer.