September 2019 KPA CTP of the Month
---
Michael Baugh, KPA CTP, has trained dogs since 1999, but has a background in communications that extends back even further. A degree in communications and graduate studies in community counseling yielded important knowledge and a varied skill set that Michael uses now to work with his clients and their dogs through his business Michael's Dogs. Michael also communicates through writing, blogging on his own site and for Chron.com in Houston, his home city. His past work as a local TV news producer also adds nuance to Michael's communications with people and animals in his professional and personal lives.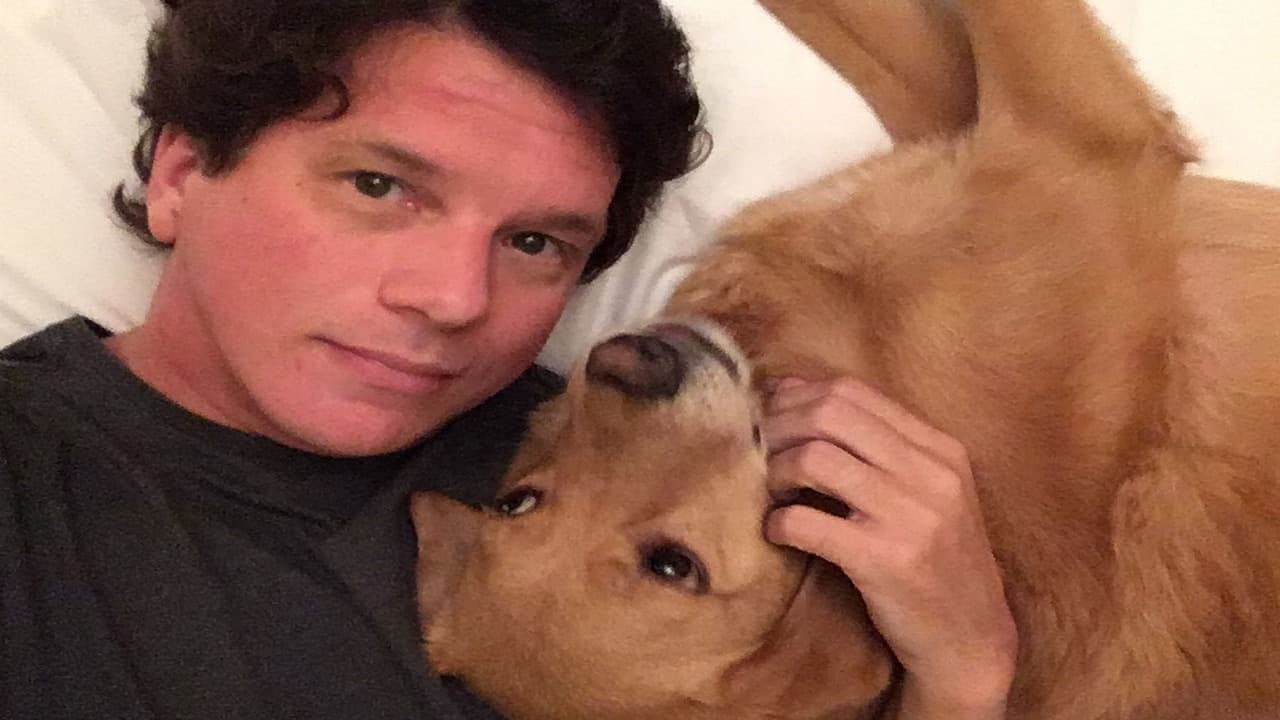 Michael had met many Karen Pryor Academy (KPA) Certified Training Partners (CTP) and Dog Trainer Professional (DTP) program graduates before he completed the course in 2016, in Magnolia, Texas, with Debbie Martin. Before enrolling in the DTP program, Michael had attended several ClickerExpo conferences. He says, "Karen Pryor educational programs are so much a part of dog-training culture now, it's hard to recall exactly where I first heard about the course."
The KPA DTP program was a rigorous course, according to Michael. "Even for a trainer who has been in the game for a while, like I have, it was challenging in a good way and very satisfying." The TAGteach elements of the DTP program were highlights for Michael. "I'm especially interested in human learning. It was great fun to role-play teaching classes and coaching private clients during the DTP course."
Calling on his varied background and a wide range of communication tools and styles, Michael provides private, in-home, face-to-face canine-behavior consultations, demonstrations, training, and personal coaching on a case-by case, need-by-need basis. He offers written training notes; online journaling support; video review, analysis, and feedback; and phone support between visits. "A lot of my clients are afraid of clicker training. They've heard of it. Some have even tried it. And, they're intimidated. I think KPA has helped me learn to demystify the positive training process for my clients." Beginning with mechanical skills and timing, Michael demonstrates that clicker training is very accessible, "even for everyday dog enthusiasts and caregivers."

KPA has helped me learn to demystify the positive training process for my clients.
Keeping the focus on the training process is important. "It is important for all clients, but I think it's especially important dealing with more challenging behavior-change cases," Michael shares. "Teaching a dog what we want him to do and, at the same time, teaching him that he's safe" are what Michael concentrates on. These two goals are the cornerstones of his training and "go a long way when we're trying to reduce unwanted behavior patterns like barking, lunging, and growling," he says.
Michael once worked with a dog that guarded toys fiercely. The training plan Michael created with the dog's owners included a lot of managing the environment. "We clicker trained coming when called and dropping an item, beginning with lots of lower-value items and building over time to higher-value ones. We also captured a head lift and look for a click/treat whenever someone passed by."
Mat work is a standby for Michael, a tool that he used with this territorial dog and that he uses with most every client. "It's a shaping exercise, a targeting exercise, and a relaxation/stationing exercise" all rolled in one. "With this dog, mat work was so strong that we could put down his mat and he'd drop just about anything to come settle on the mat. Pretty cool." Michael does mat work with expectant parents as well. "Once the behavior is solid, we teach the dog to look for his mat (or, if the mat is absent to just lie down) when he hears a baby cry (a new cue). It's a great way to teach my human clients that things that happen in the environment are cues, too."
Supplementing his face-to face dog training, Michael educates both through the written word and via video. From his career in news production, Michael knows "how to tell a story visually, how to behave in front of a camera, and who to contact to get my message out there." His experience with videography and editing has helped Michael create YouTube videos. The writing that Michael does for his blogs is reinforcing for him. "For me writing is the ultimate reinforcement loop. Some folks say they write for themselves. I write for others, always. I put my words out there and wait to hear back, to strike a chord with others."
Stepping away a bit from professional or training aspects of life, Michael believes that clicker training has reintroduced him "to the real power of kindness. It is the investment we make in others with the richest and, often, most unexpected returns. I can't give KPA all the credit. But they get some."
In early January, Michael will be working with Terry Ryan as she leads an international KPA DTP course on the island of Maui. Terry was the first speaker at the very first dog-training conference Michael attended almost 20 years ago. "All these years later, I get to learn from her again on this new adventure. I can't wait." He continues to attend ClickerExpo conferences and would love to take a course at The Ranch someday as well.
With all of his clients—canine, human, and perhaps other species in the future—Michael's mission is "to be a better teacher and coach."