April 2014 KPA CTP of the Month
---
Retired human educator turned dog trainer, Karen Pryor Academy (KPA) Certified Training Partner (CTP) Jo Cook is at home with students of any species. Jo's association with Karen Pryor Academy started with ClickerExpo years ago—and her connection to ClickerExpo has continued through the years.
Jo was inspired to learn more about force-free training by Kathy Sdao at ClickerExpo the year the Academy first opened. She had become uncomfortable training with physical corrections and started to educate herself about positive methods.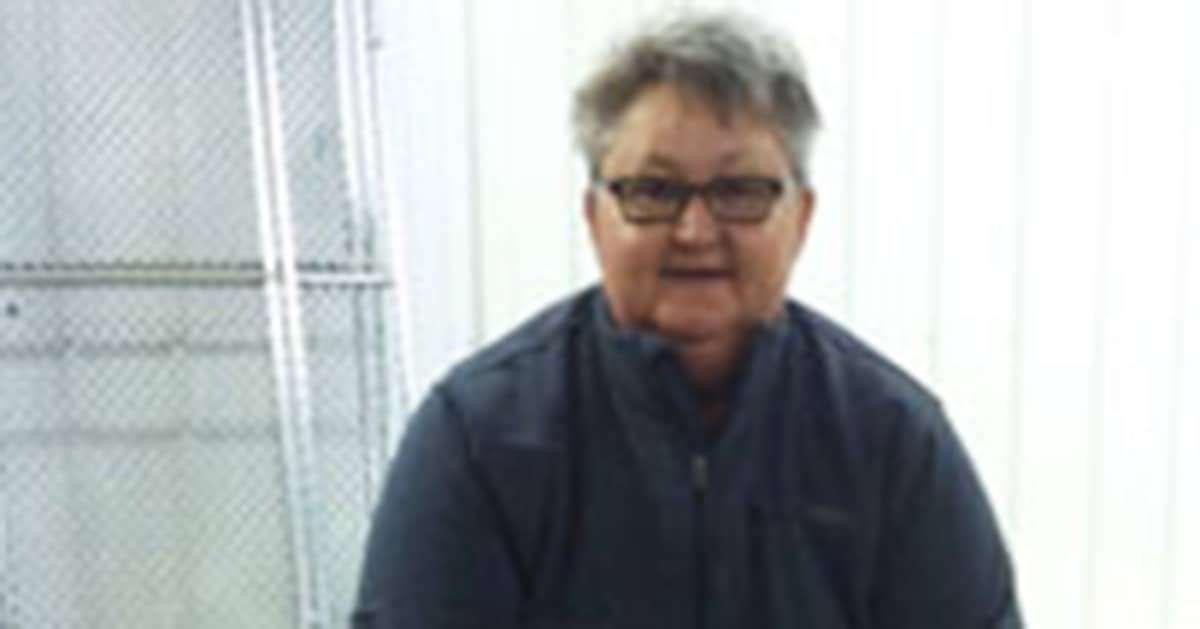 When Jo realized that to push her training skills to the level she envisioned she had to immerse herself in clicker training, she chose Karen Pryor Academy and enrolled in the Dog Trainer Professional program.
As she went through the program, Jo learned that physical corrections were not the only reactions/actions that a dog could consider aversive. This knowledge was particularly illuminating for Jo. What she found most difficult in the KPA Dog Trainer Professional program was free shaping. Jo recalls, "I had not done much free shaping, so my learning curve was pretty steep!"
Jo's is employed at Home Away from Home Pet Care Facility in Huntsville, Ohio. The business offers, boarding, daycare, training classes, bathing, and grooming services. Home Away From Home also offers a dog park and a retail store with lots of dog-centric gear. Jo feels that her KPA background has impacted her work with dogs and clients in many positive ways.

My outlook about training both dogs and people has changed. I try to be less judgmental and more data-driven.
Jo believes that in dealing with clients it is extremely helpful to remember days in the past when she herself did not know much! "I try not to assume that people are being obtuse or uncooperative, or that they don't care about their dogs, just because they do things differently than me." Jo acknowledges that for most people using a marker to train is brand-new. She has found that clients are very open to the method once they understand how it helps them create an improved living and working relationship with their dogs.
When asked how positive training has impacted other parts of her life, Jo replies, "This part is always going to be a work in progress." Jo tries to be more aware of how she explain concepts to people; she concentrates on coaching in a more succinct and positive way.
With her lengthy ClickerExpo history, Jo has been on all sides of the conference experience. She has attended seven or eight ClickerExpo conferences, including her first conference where Kathy Sdao planted the seed of enrolling in Karen Pryor Academy. Jo now organizes the KPA Certified Training Partners who volunteer to work as Learning Lab coaches at the conferences. (In fact, Jo is working at ClickerExpo as this profile is being written!).
Jo's role involves communicating with Expo faculty members about the number of coaches needed for each Learning Lab and matching Certified Training Partners to the openings in the schedule. Jo says that the greatest part of her job is meeting all of the ClickerExpo faculty members and many KPA CTPs. "The schedule at Expo is really hectic, but it is worth it to be involved behind the scenes."
Since graduating from the KPA Dog Trainer Professional program, Jo has completed the Puppy Start Right for Instructors program. She uses lessons from that course in puppy classes at Home Away From Home Pet Care Facility.

It is an awesome addition to my training.
Jo is thinking about enrolling in the Shelter Training & Enrichment program as well, as she has been doing some shelter training, too.
Jo cannot emphasize enough how much KPA has influenced all aspects of her life. "All of the goals I have for my professional career, and many of my personal goals, are wrapped up in the philosophy that I learned about teaching and learning at the Academy. Karen Pryor Academy was the most intense educational endeavor that I ever pursued." Honored to be associated with so many amazing trainers and colleagues, Jo is prouder to be an alumna of Karen Pryor Academy than of any other educational goal she has attained.